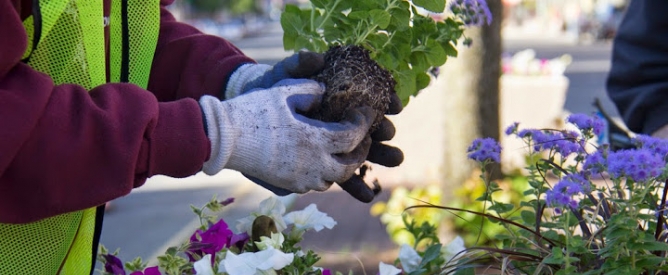 We keep Pittsfield beautiful …
one flower at a time!
Pittsfield Beautiful, Inc. is a non-profit organization that plants and maintains gardens and containers in public sites throughout the City in order to help Pittsfield be a truly welcoming community.
Founded in 1989 by Arlia "Tommie" Bailey, Pittsfield Beautiful began with a small group of volunteers who planted annuals in a few containers downtown and daylilies along the north and south gateways to the City.
Today, Pittsfield Beautiful volunteers maintain nearly 300 containers and public gardens filled with colorful flowers and ornamental plantings throughout the city.
Our organization hopes that through its example of community pride and service that this spirit will multiply and spread throughout all of our neighborhoods.
"Meet our Board of Directors" with Board roster and Board meeting schedule